Published: October 28th, 2014
Gotham City Sirens: Book One
By: Paul Dini, Guillem March (Illustrations)
ISBN-13: 9781401251758
This graphic novel features the bad girls of Gotham City! Catwoman, Poison Ivy and Harley Quinn are tired of playing by other peoples' rules regardless of which side of the law they're on. These tough ladies have a new agenda that's all their own, and they'll use any means necessary to pursue it. But can they get along and work as a team? And who will get hurt along the way?
Contains issues 1-13.
Review (HERE THERE BE SPOILERS, YAR!)
I was enjoying myself pretty good for the whole volume, until that last issue. I was annoyed by the constant referencing of
Hush
which I've never read. But it wasn't so tied into the story that I couldn't figure out what was going on and it didn't
really
diminish my enjoyment -- so I was letting it slide. I also really liked the portrayal of Harley as a somewhat coherent adult, albeit one with major issues and tendency towards childish behavior. The holiday issue with Harley's family definitely gives some background on how she could've turned out so messed up. So, things were chugging along decently. Than in that last issue things got really BIZZARE!
Selina's homeless sister Maggie, a former nun (who has been locked up in the mental hospital after going bonkers -- I'm assuming she escaped!), goes to see another nun -- a renowned exorcist. Turns out, she thinks Selina is being possessed by a cat demon of some sort and Maggie thinks she has to "free" her...then the nun's cat comes into the room and Maggie kills it and the nun, cause she's been "compromised." WTF???!!! Maggie then goes through her relics and gets possessed by an "angel" (probably not a real angel - they never are...), who wants her to kill Selina. Who she then doesn't kill, because when Selina ripped off a holy relic from Maggie's church when she was a nun, turns out she felt GUILTY and took it back. So there's "hope" of saving her...y'know, from the cat demon!!!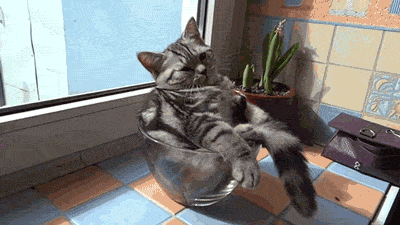 I kind of want to know what happens to Ivy, who was on the verge of murdering a co-worker at S.T.A.R. Labs that learned her identity and was trying to kill her, but don't know if it's worth my effort now. Just, wow. What the actual fuck???
VERDICT: 2.5/5 Stars
*
*No money or favors were exchanged for this review. This book is now available in stores, online, or maybe even at your local library.**